Starring Olga Zhuravel as Draculette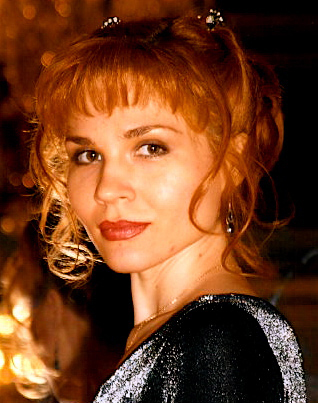 Olga Zhuravel is one of the greatest performers in the operatic and concert stages today. Born in Ukraine and now a resident in the United States, Ms. Zhuravel has performed Tosca at the Rome Opera, Turandot at the Sferisterio Opera Festival in Macerata, and Thomas Ades' Duchess in Powder Her Face at La Fenice in Venice and Teatro Comunale in Bologna.

Ms. Zhuravel has an astonishing scope of repertoire, from her native Russian in roles such as Tatiana in Eugene Onegin, Italian in roles such as Manon Lescaut, to German in roles such as Elsa in Lohengrin, as well as great command of English contemporary compositions such as Ades' Powder Her Face, Hans Werner Henze's Elegy For Young Lovers, which she performed in April 2014 at La Fenice in Venice, and Maselli's Draculette.


In addition to performances cited above, Ms. Zhuravel has performed under conductor Daniele Callegari, director Pier Luigi Pizzi, as Lady Macbeth in Macerata; under conductor Daniel Oren, director Gilbert Deflo, as Manon Lescaut in Genoa; and under conductor/director Gianluigi Gelmetti as Sakuntala by Alfano at the Rome Opera.
Ms. Zhuravel has been active on the concert stage, including performances of the Beethoven Ninth, Verdi Requiem, and Wagner's Wesendonck Lieder. Her performance of Lady Macbeth at Macerata was released on DVD by Naxos, while she has been active in the recording studio, recently recording the John F. Kennedy Requiem, Draculette, and Fall Songs, by composer William Maselli.
Brad Cresswell as The Composer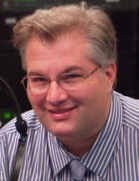 Born in Chicago and raised in Moline, Illinois, Brad Cresswell began his musical training as a pianist at the age of seven. He also performed as a member of the Moline Boys Choir for five years, touring throughout the United States, Canada, and Mexico. During his high school years he added the clarinet, bassoon, violin, trumpet and jazz saxophone to his instrumental repertoire, and began experimenting with composition, receiving performances with various high school and college organizations. Mr. Cresswell received his Bachelor of Music in Education from Simpson College in Indianola, Iowa, and also studied at the Saint Louis Conservatory and the New England Conservatory in Boston, all the while performing with various local opera companies and symphony orchestras. 
  
  
During his time in Boston, Mr. Cresswell was a Fellow with the Tanglewood Institution (where he was the youngest of several distinguished alumni invited to appear in the 50th Anniversary Gala), and often performed as a soloist with the Boston Symphony, with which he made his Carnegie Hall debut. He was subsequently awarded the Richard Gaddes Career Grant from the Opera Theatre of Saint Louis, where he has performed many times since. For two years Mr. Cresswell was a member of the Lyric Opera of Chicago's Center for American Artists, and since that time he has been featured in principal roles with many opera companies across the United States, including the New York City Opera, the Lyric Opera of Chicago, the Santa Fe Opera, Opera Theatre of Saint Louis, Glimmerglass Opera and the Baltimore Opera, among others. Mr. Cresswell has appeared on PBS' "Great Performances" series a number of times (most notably in Leonard Bernstein's 70th Birthday celebration broadcast world-wide), and he has been heard in commercial recordings released by Phillips, Deutsche Grammophon, Carlton Classics, and New World Records. In recent seasons, Mr. Cresswell covered the title role in "Parsifal" for both the San Francisco Opera and the Washington Opera (with Placido Domingo singing the role) and Ghermann in "The Queen of Spades" for Washington Opera (again with Domingo). He made his international debut as Canio in "I Pagliacci" at the Teatro Colòn in Buenos Aires and also covered the role of Samson in "Samson and Delilah" for the San Francisco Opera. 
  
A proponent of contemporary music, Mr. Cresswell has been featured in the World and/or American premieres of works by Leonard Bernstein, Luciano Berio, Anthony Davis, David Carlson, Manfred Gurlitt, Conrad Susa and Judith Weir; he has also appeared in performances and/or workshop presentations of works by Sir Michael Tippett, Dominick Argento, George Perle, Lee Hoiby, Hugo Weisgall, Robert Ward, Stephen Paulus and Bright Sheng. Drawing on his dual experience as both performer and composer, Mr. Cresswell was the author of an article about the contemporary Italian composer Luciano Berio for Carnegie Hall's Stagebill program, and was also featured in an article about contemporary opera composers for the New York Times. Some of Mr. Cresswell's vocal and/or chamber works have been presented by the Sarasota Opera, the Lake George Opera Festival, and American Opera Projects in New York. His songs have been performed in numerous recital programs across the United States, most notably in New York's Weill Recital Hall (at Carnegie Hall), where his music was characterized as "striking" by the New York Times. His most recent project is "Hell", a theatrical representation of Dante's "Inferno" developed in collaboration with the author Amelia Arenas.  Mr. Cresswell has recently recorded the role of Robert The Compsoser in Draculette. Brad is currently the Program Manager and Music Director of WGTE Public Radio in Toledo, while he is a frequent intermission guest and host with the Metropolitan Opera's Saturday Radio Broadcasts.
Kevin Glavin as Maestro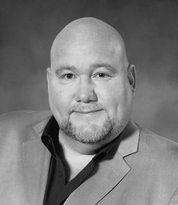 "The funniest man in opera" -Philadelphia City Paper
Career highlights have included Bartolo in Il Barbiere di Siviglia and Don Magnifico in La Cenerentola with San Francisco Opera; the title role in Don Pasquale, Mustafà in L'Italiana in Algeri, Bartolo in Il Barbiere di Siviglia, Don Inigo Gomez in Ravel's L'Heure Espagnole, and the Sacristan in Tosca with New York City Opera; the title role in Don Pasquale with Glimmerglass Opera, Opera Colorado, the Opera Company of Philadelphia, and L'Opéra de Montréal; Bartolo in Il Barbiere di Siviglia with Seattle Opera, Florida Grand Opera, Washington Opera, the Opera Company of Philadelphia, Florentine Opera, Lyric Opera of Kansas City, Vancouver Opera, the Teatro Colón (Buenos Aires), and the Teatro Teresa Carreño (Caracas); Mustafà in L'Italiana in Algeri with Glimmerglass Opera, Opéra de Québec, and the Opera Company of Philadelphia; Don Magnifico in LaCenerentola with the Opera Company of Philadelphia, Baltimore Opera, Pittsburgh Opera, Opera Columbus, L'Opéra de Montréal, and the Teatro Municipal de Santiago; Dulcamara in L'Elisir d'amore with Florida Grand Opera, Pittsburgh Opera, and Arizona Opera; Sulpice in La Fille du Régiment with Edmonton Opera; General Boum in Offenbach's La Grande Duchesse and Benoit / Alcindoro in La bohème with the Opera Company of Philadelphia; Scirocco in L'étoile with Cincinnati Opera; Bartolo in Le Nozze di Figaro with Opera Theatre of Saint Louis, Vancouver Opera, and the Opera Company of Philadelphia; Brighella in Wagner's Das Liebes Verbot with Glimmerglass Opera; Leporello in Don GiovanniI, Don Alfonso in Cosi Fan Tutte, Bottom in A Midsummer Night's Dream, Benoit / Alcindoro in La bohème, and Pistola in Falstaff with Pittsburgh Opera; King Louis XVI in The Ghosts of Versailles with Opera Theatre of Saint Louis; the Sacristan in Tosca with Lyric Opera of Kansas City; and Frank in Die Fledermaus with Baltimore Opera.

Additional highlights have included Holiday Concerts with the Pittsburgh Symphony, the Seattle Symphony, and the National Symphony Orchestra conducted by Marvin Hamlisch at the Kennedy Center.
Conducted By Charles Coleman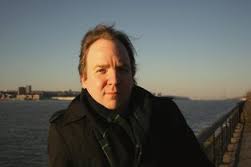 Born in New York City in 1968, composer-singer-producer Charles Farmer Coleman (civil rights leader James Farmer was his Godfather) has led an extraordinary musical life that began as a boy soprano at the Metropolitan Opera and most recently triumphed when his Violin Concerto No. 1 was world premiered at the Constella Music Festival in Cincinnati to ecstatic reviews.
Coleman fell in love with grand opera at the age of 8. In 1980 he joined the Metropolitan Opera's children's chorus singing all of the traditional children's roles at the Met and the New York City Opera for the next four years including Feodor in "Boris Godunov" with the late basso Martti Talvela.

After a brief apprenticeship in musical composition at the Turtle Bay Music School he entered the Manhattan School of Music where he earned his Masters Degree studying with composers David Noon and Eric Lundborg. At Manhattan he met Kristjan Jarvi with whom, he and Gene Pritsker, founded The Absolute Ensemble. Coleman was named Composer-in-Residence of the Ensemble in 1997.

The Absolute Ensemble has come to symbolize a special blend of modern classical music; a synthesis of jazz, rock and traditional music, probably best expressed in Charles Coleman's "Absolution"; written in 1999 and recorded on ENJA NOVA, a CD that was nominated for the "Best Small Ensemble Performance" Grammy in 2002.

As of this writing Charles Coleman has written 90 compositions starting with "Five Songs of Mother Goose" for Soprano and Piano which was published by Vanguard Music in 1993."YoungWords" for Chamber Ensemble was commissioned in 1995 by Litchfield Performing Arts of Connecticut and was choreographed and performed by the Pilobolus Dance Company. "Elegy" for String Orchestra (1995), "West Side Nocturne" for Solo Piano (1997), "Tracks" for Chamber Ensemble (1998) and "Pastorale" for Flute,Cello and Guitar (1999) followed, and "Monologue Blue" for Jazz Violin and Chamber Orchestra had its world premiere in Tallin, Estonia in August of 1998.

After his funky "Rut Strut" for Chamber Ensemble was performed in the New York Public Theatre's Joe's Pub in 2000, Coleman received a commission to write a major symphonic work celebrating the opening of The Cincinnati Symphony Orchestra's 2001-2002 "Streetscape for Full Orchestra" a furious walk through the streets of Coleman's native Manhattan, was first performed on September 14, 2001 in Cincinnati, three days after the destruction of the World Trade Center.

Actually, "Streetscape" had been composed in an apartment four blocks north of the WTC. His new symphony,"Deep Woods" world premiered on Thursday, May 3, 2007 at the CSO Music Hall. The performance got stunning reviews.

Earlier, Coleman's "Latarnia" for Bassoon and Chamber Orchestra and "The Lime Factory" for Full Orchestra had their world premiere with the Symphony Orchestra of the Norrlands Opera in Sweden and the Ulster (Ireland) Symphony.

The composer also has a series of orchestrations to his credit. Among them are "The Last Confession" by Arthur Kapp which was performed by the Detroit Symphony and Frank Zappa's "Uncle Remus", the Beatles "Come Together", Jimi Hendrix "Manic Depression" and Compay Segundo's & "Chan Chan" ...all performed by the Absolute Ensemble.

The Premiere was three days after 9/11/01. "Streetscape", written in Lower Manhattan, 4 blocks from Ground Zero, was powerfully appropriate.

In his short career, Coleman's work as a composer, orchestratorand producer has appeared on many CDs, notably "AbsoluteMix" which won the German Record Critics Award in the year 2000. He has served as the producer of four CDs.

Finally, he works from time to time as a professional baritone. His triumphant Violin Concerto No. 1 which world premiered in Cincinnati on Oct. 11, 2013 may very well be (as Jenelle Gelfand of the Cincinnati Enquirer said) the classical debut of "the music of today"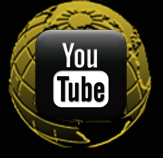 Click here for
Draculette
on the World Krystal YouTube Channel


Micaëla Oeste as Diva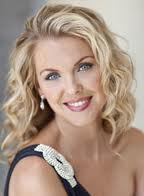 Praised by Opera News for her "bright, well-focused tone," soprano Micaëla Oeste's 2013-14 season includes debuts with Opéra de Monte-Carlo as Lucy in Menotti's The Telephone and Amelia in Amelia al ballo, San Diego Opera as Pedro in Don Quichotte, and the American Symphony Orchestra as Margret in Feuersnot at Carnegie Hall. She also joins Plácido Domingo for concerts of opera favorites in Tequesquitengo, Mexico and at Berkeley's Greek Theater. Last season she sang Zerlina inDon Giovanni with Los Angeles Opera, Virtù and Pallade inL'incoronazione di Poppea with Opéra National de Montpellier, Flavia Gemmira in Cavalli's Eliogabalo with Gotham Chamber Opera, and reprised Croyble in Thais at the Teatro de la Maestranza de Sevilla as well as sang a recital while in the city as part of the inaugural Plácido Domingo Festival. She also sang gala concerts of opera favorites with the Stockholm Sinfonietta as well as the Orkest der Lage Landen at the Ziggodome in Amsterdam and headlined a concert benefitting Opera in the Rock, a new company in her home state of Arkansas.
She recently returned to Washington National Opera for Oscar in Un ballo in maschera. While she was previously in the company's prestigious Domingo-Cafritz Young Artist Program, she triumphed in her second season in Ophélie's famously difficult and ethereal mad scene inHamlet as she stepped in mid-performance for Acts III and IV of the opera. Also while at Washington National Opera, she sang Nannetta inFalstaff, the Woodbird in Siegfried, First Niece in Peter Grimes, and Annina in La traviata. Other recent performances include Zerlina in Don Giovanni with Polish National Opera; her return to Chicago Opera Theater as Créuse in Charpentier's Médée following previous performances of Giunone in Il ritorno d'Ulisse in patria; Gilda inRigoletto at Beijing's Reignwood Theaer; and Croyble in Thais, L'Infante in Le Cid, Lucy in The Telephone, and the title role in Amelia al ballo at the Palau de les Arts Reina Sofía. She made her international debut at the Piccinni Festival in Bari as the title role in the composer's La Cecchina, ossia La buona figliuola and while a young artist with Opera Santa Barbara, she covered the role of Adina in L'elisir d'amore.
On the concert stage, she previously appeared at Beijing's Reignwood Theater for a concert of opera favorites that included excerpts of the title role of Linda di Chamonix and Ilia in Idomeneo as well as in gala concerts for the inauguration of the new Royal Opera House in Muscat, Oman and with the Zagreb Philharmonic in Croatia and at the Auditorio Nacional in Mexico City. In recital at the Accademia Teatro alla Scala, she sang arias and scenes from Cleopatra in Giulio Cesare and Ophélie inHamlet in addition to Italian song. And as a guest soloist, she sang Barber's Knoxville: Summer of 1915 in concert at Northern Illinois University.
She holds a Master of Music from Northwestern University and earned her Bachelor of Music degree from the University of Central Arkansas.
John Bellemer as The Tenor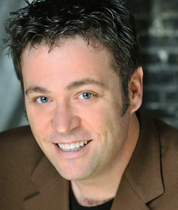 The American tenor John Bellemer has gained a reputation for his strong portrayals in a very wide repertoire. Possessed of a voice the New York Times calls "clarion-toned", he continues to appear in leading roles at opera houses across North America and Europe. He is featured in the Academy Award-nominated film "Lincoln" as Gounod's Faust.

John Bellemer's 2014-15 season engagements currently include a return to Boston Lyric Opera as Don Ottavio in Don Giovanni. In season 2013-14 he returned to Wexford Festival Opera as Gabriele in Foroni's Cristina, regina di Svezia and to the Berkshire Choral Festival as soloist in Elgar's The Dream of Gerontius, and sang Toni in Henze's Elegy for Young Lovers at Venice's Teatro la Fenice. In summer of 2014 he was soloist in Britten's Serenade for Tenor, Horn and Strings with the Salt Bay Chamberfest, and in summer 2013 he was soloist in Britten's Spring Symphony in a return to the Berkshire Choral Festival.

Recent engagements included Sali in Delius' A Village Romeo and Juliet in a return to the Wexford Festival; his debut in concert with Chamber Music Society of Lincoln Center in works by Schubert, Schumann and Brahms; his debut at Florence's Maggio Musicale as Male Chorus in The Rape of Lucretia, directed by Daniele Abbado, conducted by Jonathan Webb; with Florida Grand Opera as Alfredo in La Traviata; Nebuchadnezzar in Britten's The Burning Fiery Furnace and as Herold in Grassl's Tassilo with Festival Mattseer Diabelli Sommer (Austria); a return to the Buxton Festival as Riccardo in Donizetti's Maria di Rohan; to Boston Lyric Opera as Sandy/Officer One in Davies' The Lighthouse; to Opera Birmingham as Don José in Carmen; and to the New York Choral Society as soloist in Puccini's Messa di Gloria. He also sang Dvorák's Stabat Mater and Filas' "Song of Solomon" with Oratorio Society of New York, and in selections from Les Pêcheurs de perles, La Rondine, and Aida with the Berkshire Choral Festival.
Past highlights include the title role in Faust with Hawaii Opera Theater, Don Ottavio in Don Giovanni with Opera Omaha, Edgardo in Lucia di Lammermoor with Opera Birmingham, and both Rodolfo in La bohème and Ira Hayes in Johanna Doderer's Der leuchtende Fluss at Theater Erfurt; Don José in Carmen in a return to Boston Lyric Opera; Rodolfo in La bohème with Arizona Opera; Rodolfo in Luisa Miller with Buxton Festival; appearances as soloist in Beethoven's Symphony No. 9 with the Columbus Symphony Orchestra; Haydn's Harmoniemesse with New York Choral Society; Messiah with the New Choral Society; the role of Boconnion in The Mines of Sulphur at the Wexford Festival; Ferrando in Così fan tutte with both Madison Opera and Opéra de Rouen in Paris, under Oswald Sallaberger; Toni in Pierre Luigi Pizzi's production of Henze's Elegy for Young Lovers at Teatro Arriaga in Spain; Gennaro in Lucrezia Borgia at the Buxton Festival; Don José in Carmen with Michigan Opera Theatre;Messiah with Alabama Symphony; Belmonte in Die Entführung aus dem Serail in a return to Teatro Lirico di Cagliari; Herr M in Hindemith's Neues vom Tage with Teatro delle Muse in Ancona; Lindoro in L'italiana in Algeriin Paris, France and New York City sponsored by UNESCO; Britten's Serenade for Tenor, Horn and Strings with the Columbus Symphony Orchestra; Messiah with the Baltimore Symphony Orchestra; and Dvorák's Stabat Mater with the Choral Arts Society of Washington DC.
Other international appearances include Macduff in Macbeth and Ferrando in Così fan tutte with Opéra National de Bordeaux, Tamino in Die Zauberflöte and Sali in Delius' A Village Romeo and Juliette with Teatro Lirico di Cagliari, and Pinkerton in Madama Butterfly with Opéra de Rennes. He was Almaviva in Il barbiere di Siviglia with Stadttheater Giessen, Don Ottavio in Don Giovanni with Opéra Royal de Wallonie, Toni in the same production of Elegy for Young Lovers with Teatro di San Carlo in Naples, Don José in Carmen with Estonian National Opera, and Andres in Wozzeck with Opéra National de Lorraine.
Mr. Bellemer's extensive North American credits include performances of Alfredo in La traviata with Cleveland Opera, Opera Theatre of Saint Louis, Arizona Opera, Calgary Opera, and Berkshire Opera, the Duke in Rigoletto with Arizona Opera, Opera Theatre of Saint Louis, and Shreveport Opera, and Almaviva in Il barbiere di Siviglia with Minnesota Opera, Hawaii Opera Theatre, and Palm Beach Opera. He has performed Don Ottavio in Don Giovanni with Hawaii Opera Theatre and Dayton Opera, Don José with New York City Opera, Opera Theatre of Saint Louis and Boston Lyric Opera, and Ernesto in Don Pasquale with Palm Beach Opera. He has also sung the title role in Faust with Austin Lyric Opera, Macduff with Vancouver Opera, Roméo in Roméo et Juliette with Opera Grand Rapids and Opera Ontario, Nemorino in L'elisir d'amore, Rodolfo in La bohème, Pinkerton with Berkshire Opera, and Nadir in Les Pêcheurs de perles with Arizona Opera.
A gifted concert artist, Mr. Bellemer has appeared with the New York Choral Society at Alice Tully Hall performing Rossini's Petite Messe solennelle; Calgary Philharmonic in Beethoven's Symphony No. 9, conducted by Hans Graf; American Symphony Orchestra in Beethoven's Missa solemni, conducted by Leon Botstein; Berkshire Symphony Orchestra, under Kent Nagano, in the American premiere of 60th Parallel; Danville Symphony singing Beethoven's Choral Fantasy; and as soloist in Handel's Messiah, with both the Fresno Philharmonic Orchestra and the Reno Chamber Orchestra. Mr. Bellemer made his Carnegie Hall debut with the New England Chamber Ensemble performing Mozart's Requiem, and has performed in gala concerts presented by the Richard Tucker Foundation, Arizona Opera, Nevada Opera, and San Jose Symphony.
Committed to the art of the vocal recital, John Bellemer toured with pianist John Wustman from 1992 to 1998 in a program titled "The Songs of Franz Schubert." He made his European recital debut at the Estonian National Opera with mezzo-soprano Sarah Blaze, and has appeared in recital to benefit the Napa Valley Symphony, as well with both Stanford and James Madison Universities.
Mr. Bellemer holds a Bachelor of Music degree from James Madison University and a Master of Music degree from the University of Illinois. He lives in New York with his wife, Sarah Blaze.
Composed by William Maselli

William Maselli, composer of the opera Draculette, works as a producer, composer, and writer in New York City. Draculette is the third of Maselli's three major works for voice and orchestra, being preceded in time by the John F. Kennedy Requiem (Lyric Symphony In Song), and the opera Spirit Fire.

The Kennedy Requiem was premiered in Carnegie Hall in chamber orchestra version in November of 2004. The recording of this chamber version was completed in 2011, featuring Olga Zhuravel, Megan Weston, Marc Heller, and Aaron Borst.

Selections from Spirit Fire were performed with chamber orchestra in Carnegie Hall in April 2004 by Marc Heller and in February 2005 by Mirjam Tola, Megan Weston, Eric Jordan. and Steven Ebel. The Kennedy Requiem and Spirit Fire, a music drama based around the relationship of Thomas Jefferson and Sally Hemings, are brothers, being expositions based on spirituality and American History. Draculette takes a decided turn toward other spheres.
However, Maselli is currently preparing a series of operas and oratorios based on early American Indian societies and the collisions with, primarily, French and English cultures and conquest. The series will begin with the stunning and dramatic Norse entry into North America in approximately 1000 A.D. and will end with an oratorio painting the forced removal of the 'civilized' Indian societies in the South, including the compelling characters of John Marshal, Sam 'Blackbird' Houston, and Andrew Jackson.

Maselli has written numerous songs, including the cycles Easter Songs, Dreams Of Love, Flowers, and Finnish Songs. Easter Songs and Dreams Of Love were premiered in recital in Carnegie Hall by soprano Adina Aaron in April 2004. Flowers premiered in Carnegie in February of 2005 with bass Kevin Burdette. Finnish songs was premiered in May of 2007 in Carnegie in recital by soprano Anna-Kristiina Kaappola. Finnish Songs was recently recorded by Olga Zhuravel and pianist Alina Kiryayeva, along with the songs Oblivion and Aria Of Farewell and released in 2011 as Fall Songs. Maselli also has written hundreds of songs in popular styles, many of which can be heard, along with the classical recordings, on www.worldkrystal.com.
World Premiere Of Visions Of Sabbath,
Classic Early Themes Of Black Sabbath Arranged For Orchestra,
featuring Frederika Krier on Violin

And World Premiere Of Carmilla, for String Orchestra, By Charles Coleman

Tickets $35-$150