Date : February 6 2005
Location : Weill Hall in Carnegie Hall, NYC
Krystal Classical Productions Presents
John F. Kennedy: Requiem
Lyric Symphony In Song - William Maselli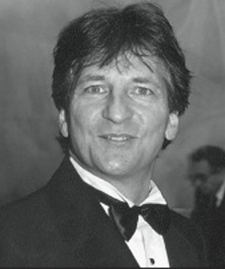 William Maselli is a New York-based composer who has written principally for voice, including the song cycles Easter Songs, Dreams of Love, and Flowers. Maselli has also written an opera, Spirit Fire, dealing with subjects of politics, romance, eroticism, racial relations and spirituality against a backdrop of the French Revolution in Paris and early American life in New York and Monticello, Virginia, which is being recorded with soprano Adina Aaron, tenor Marc Heller, and bass Aaron Borst. Maselli is currently composing a new opera, a Raskolnikov-inspired drama dealing with the morality of murder and the unbridled passions of artistic frustration and erotic obsession. Information concerning Maselli's compositions, including texts as well as philosophical and political essays, may be found on www.worldkrystal.com.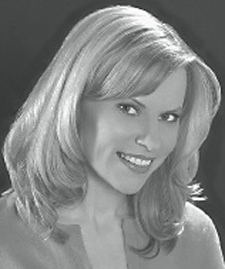 Megan Weston, soprano, has sung with the Lyric Opera San Diego, San Diego Opera, Opera Utah, Tulsa Opera, and the Opera Theatre of Philadelphia. Ms. Weston first gained national attention in her San Diego Opera debut as the underprivileged mill-girl, Lightfoot McClendon, in Carlisle Floyd's Cold Sassy Tree. She recently sang a program of Viennese operetta selections with New Haven Symphony with conductor Jung-Ho Pak's, and Lucy Lockit in Britten's The Beggar's Opera with Lyric Opera San Diego. Other notable roles include Amore in Monteverdi's The Coronation of Poppea with Utah Opera, Zerlina in Don Giovanni with Opera Theater of Philadelphia, Blondchen in The Abduction from the Seraglio with Lyric Opera San Diego and Lapak in Janácek's The Cunning Little Vixen with Tulsa Opera. The soprano made her debut at Weill Recital Hall with the Lyric Recovery Festival last season. Her recent concert appearances include Carmina Burana with San Diego Symphony and a recital at Steinway Hall for Japanese NHK network television, which has aired in several countries throughout Asia. She has won many national awards including the Gerda Lissner Foundation Awards, Loren L. Zachary Competition, and the Metropolitan Opera Western Regional Auditions. Miss Weston's future engagements include Mozart's Coronation Mass at Carnegie Hall and Lisa in La Sonnambula with Caramoor International Music Festival.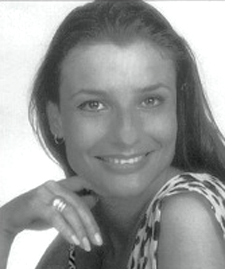 Mirjam Tola, Soprano, was born in Tirana, Albania and studied in the Tirana Music Conservatory and later at the Mozarteum in Salzburg. Madame Tola just completed a successful run of performances as Tosca in Llubyjana, Slovenia. She has performed Adalgisa from Bellini's Norma to great acclaim at The Staatsoper Berlin. Mirjam performed the Sacerdotessa in Verdi´s Aida at the Grosses Festspielhaus in Salzburg, conducted by Loris Voltolini in 2001 and Adalgisa in 2002 in the Festival House in Salzburg with the Mozarteum Orchestra conducted by Maestro Anton Guadagno. Mirjam was a 2000 winner of the Licia Albanese Competition and performed that year at the Gala in Lincoln Center.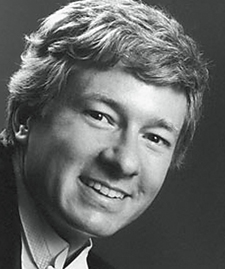 Gregory Mercer, tenor, has been recently appointed to the position of tenor soloist, cantor, and assistant conductor at St. Patrick's Cathedral in New York City. Gregory performs regularly at the New York City Opera, appearing last season in four productions, including Tosca, Of Mice and Men, The Marriage of Figaro, and a new production of Handel's Ermione. Among the many companies with which he has been associated in the United States are the Metropolitan Opera, Lyric Opera of Chicago, New York City Opera, San Francisco Opera's Western Opera Theater, Virginia Opera, L'Opera Francais de New York, Orlando Opera, Des Moines Metro Opera, Opera Festival of New Jersey, Skylight Opera Theatre, Connecticut Grand Opera, and Opera Roanoke. Overseas he has appeared at the opera companies of Amsterdam, Monte-Carlo, Basel, Graz, Caracas, and Prague, with whom he also toured Japan. A superb concert artist as well, Mr. Mercer has been featured with many major orchestras, including The Saints Lukes Chamber Orchestra, Brooklyn Philharmonic, Chicago's Grant Park Symphony, Grenoble Symphony, Springfield Symphony, Rhode Island Philharmonic, and the Westchester Philharmonic. Choral groups include The Oratorio Society of New York, New York Choral Society, Dessoff Choirs, Pro Arte Choral, Princeton Pro Musica, Amor Artis, National Chorale, Baltimore Handel Choir, Harvard-Radcliffe Chorus, and the Barnard-Columbus Chorus. He has also sung at several music festivals, such as the Tanglewood, Stern Grove, Besancon, Brevard, Winter Park, Monadnock, and Berkshire Choral Festivals. His television credits include appearances on ABS, CBS, NBC, PBS, German National Television, Czech National Television, and Yugoslav National Television. He has recorded for the Albany, Caedmon, Vox, Koch, New World, and Original Cast record Labels.
Eric Jordan, bass, has performed with Dayton Opera, Opera Grand Rapids, Boston Lyric Opera, El Paso Opera, Opera Theatre of St. Louis, Nashville Opera, and Central City Opera. His roles range from Bartolo and Antonio to Sarastro, Sacristan, Neptune in Rameau's Hippolytus and Aricia, Masetto and the Commendatore, Ramfis in Aida, and Russalka's Vodnick. Eric has performed with the Buffalo Philharmonic, the Charlotte Symphony, Bozeman Symphony, and the Hartford Chorale in Messiah, Verdi's Requiem, Dvorak's Stabat Mater, as well as Falstaff with the Brooklyn Philharmonic.